Ordering Process FOR SHIRT PRINTING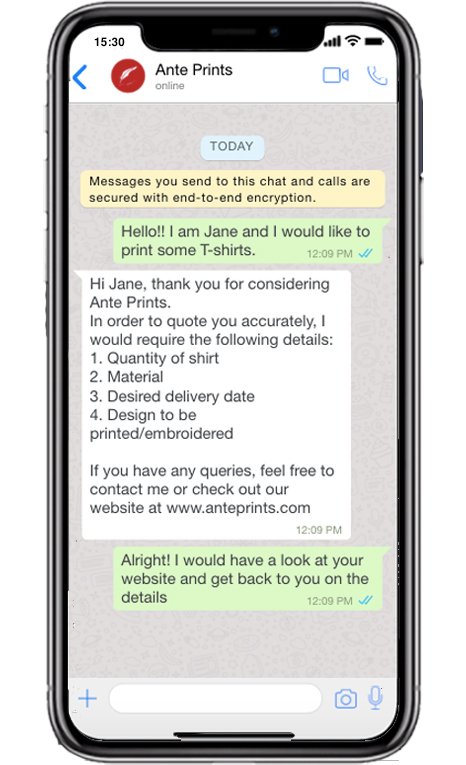 Send your inquiry related to shirt printing via email, website or your preferred mobile messaging platform (WhatsApp/Telegram). We will get in touch to serve you and respond to your shirt printing customisation query as soon as possible.
We offer various services for your customised T-shirts, polo and uniforms – silk screen printing, heat transfer printing, sublimation and embroidery.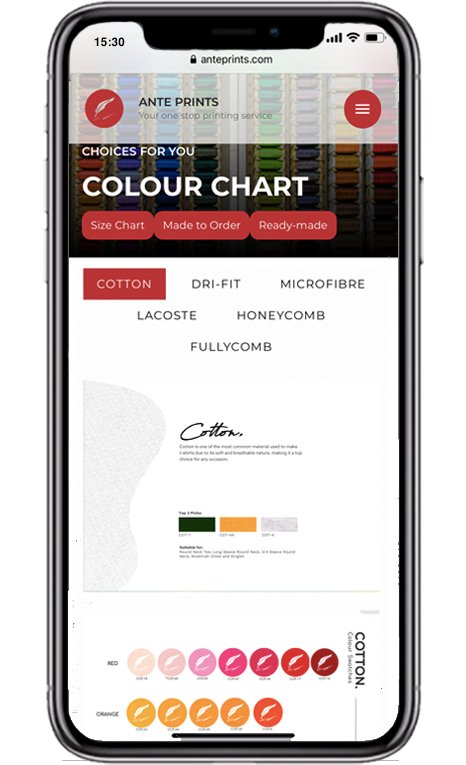 Browse our online web page where you can customize your order. Fill up and submit your Order form. You can choose your quantity, material, desired delivery date, design and colour. If you have any queries, feel free to contact our friendly staff via WhatsApp/Telegram or email us at contact@anteprints.com.
Our printing service can come in multi-colour designs that are suitable for all types of products ranging from material offerings like Cotton, Dri-fit, Microfibre Honeycomb, Fullycomb, Lacoste on T-shirts, polos, uniforms, caps, and drawstring bags.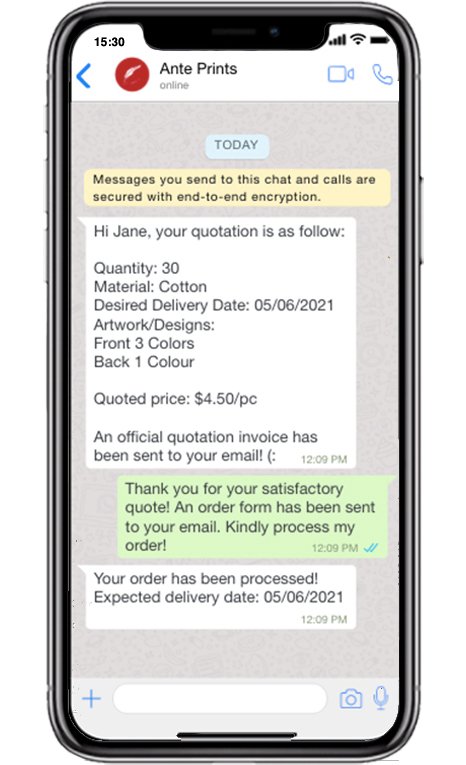 After receiving a satisfactory quote, fill up and submit your Order form to our staff. Subsequently, confirmation artworks (provided by us) will be submitted for approval from you.
*Download Order form from contact page
We provide shirt printing service with full quality stuff. We use advanced technology with advanced techniques. 
We specialise in providing apparel and printing services for our customers

The materials we use in our clothing are comfortable and snugly. We ensure that it is always up to your standard.

We follow your orders strictly and make it with high quality materials to ensure customer satisfaction

Our prices are competitive and affordable.

Time is of the essence; we reply and deliver with timeliness.