silkscreen T-Shirt printing
Silkscreen printing is a T-shirt printing method that uses a "mould"/"block" to transfer ink onto a substrate, imprinting the design onto the shirt apparel. 
Previously known as silk screening, it has now evolved to be known as screen printing. Screen printing is commonly compared to heat printing/iron on printing/heat transfer printing. It would be highly recommended to understand these approaches if you want the suitable clothing on your organization or upcoming occasion.
Suitable on all product types. Durable.
Heat transfer printing is a newer decoration method, but it's come a long way from the iron-on decals of old.  Together with heat transfer, also referred to as digital transport, your custom logo or layout is printed onto a transfer paper and then ink is thermally transferred from the paper to your cloth using high heat and pressure.
Heat Transfer Paper was made to take a picture printed onto it having a normal inkjet printer utilizing inks that are ordinary, and permit the user to move it with a heating procedure onto basically a porous coating which will enable the carrier picture to adhere to it.
Mostly used for T-shirt and polo printing.
This is the method of printing onto a special sheet of paper, after which moving that photograph onto the shirt material. The ink is heated until it integrates into the corresponding shirt material. That makes the ink more long-lasting, and you may in no way have the unlucky "peeling" or loss of colour effect on a well-worn T-shirt.
Suitable for Dri-fit & Microfiber & T-Shirt printing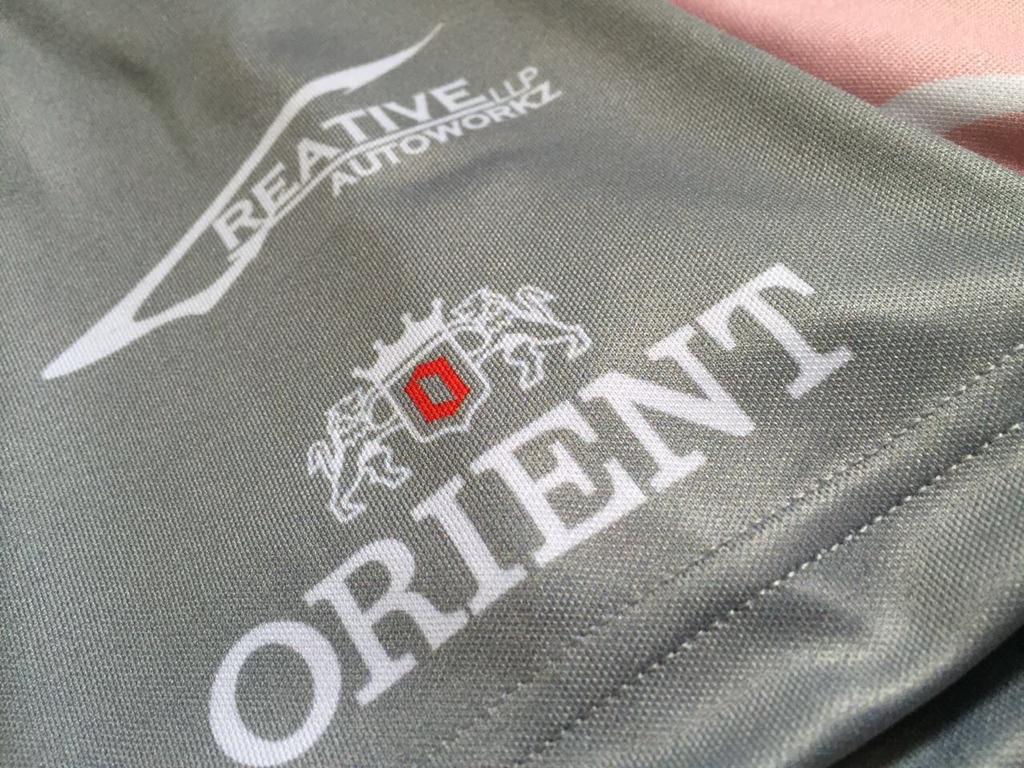 Coloured threads are stitched onto a piece of fabric, forming a design. Embroidery threads are supported by a backing in the inner side of the fabric. With the use of these threads on this backing, it ensures that the design will be intact for a long time on your T-shirts and polo apparel.
Suitable for all product types including Caps, Bags and T-shirt printing.